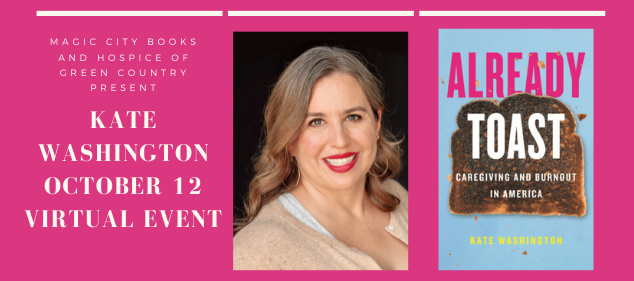 Tuesday, October 12, 2021 | 7:00 to 8:00 p.m.
Keynote Presenter: Kate Washington
No Cost To Attend | Registration Required
Register Online: https://magiccitybooks.zoom.us/webinar/register/WN_IteV-vS3T1OYT3YZdIsBlw
Presented in partnership with Magic City Books, please join us for a live Zoom webinar featuring Kate Washington as we celebrate her book Already Toast: Caregiving and Burnout in America, the story of one woman's struggle to care for her seriously ill husband–and a revealing look at the role unpaid family caregivers play in a society that fails to provide them with structural support.
Already Toast shows how all-consuming caregiving can be, how difficult it is to find support, and how the social and literary narratives that have long locked women into providing emotional labor also keep them in unpaid caregiving roles. When Kate Washington and her husband, Brad, learned that he had cancer, they were a young couple: professionals with ascending careers, parents to two small children. Brad's diagnosis stripped those identities away: he became a patient and she his caregiver.

Brad's cancer quickly turned aggressive, necessitating a stem-cell transplant that triggered a massive infection, robbing him of his eyesight and nearly of his life. Kate acted as his full-time aide to keep him alive, coordinating his treatments, making doctors' appointments, calling insurance companies, filling dozens of prescriptions, cleaning commodes, administering IV drugs. She became so burned out that, when she took an online quiz on caregiver self-care, her result cheerily declared: "You're already toast!"

Through it all, she felt profoundly alone, but, as she later learned, she was in fact one of millions: an invisible army of family caregivers working every day in America, their unpaid labor keeping our troubled healthcare system afloat. Because our culture both romanticizes and erases the realities of care work, few caregivers have shared their stories publicly.

As the baby-boom generation ages, the number of family caregivers will continue to grow. Readable, relatable, timely, and often raw, Already Toast–with its clear call for paying and supporting family caregivers–is a crucial intervention in that conversation, bringing together personal experience with deep research to give voice to those tasked with the overlooked, vital work of caring for the seriously ill.

Kate Washington is an essayist and food writer who currently serves as the dining critic for The Sacramento Bee. Her work has appeared in many publications, including The Washington Post, Eater, Catapult, and McSweeney's Internet Tendency. She lives in Northern California. Connect with her at kawashington.com and on Twitter (washingtonkate).
This event is presented through the generosity of our partners: the Tulsa Area United Way, The Anne & Henry Zarrow Foundation, Magic City Books, Hospice Foundation of Oklahoma, LIFE Senior Services, Memorial Park Cemetery, and by Jane Mudgett in honor of Ruth Richards.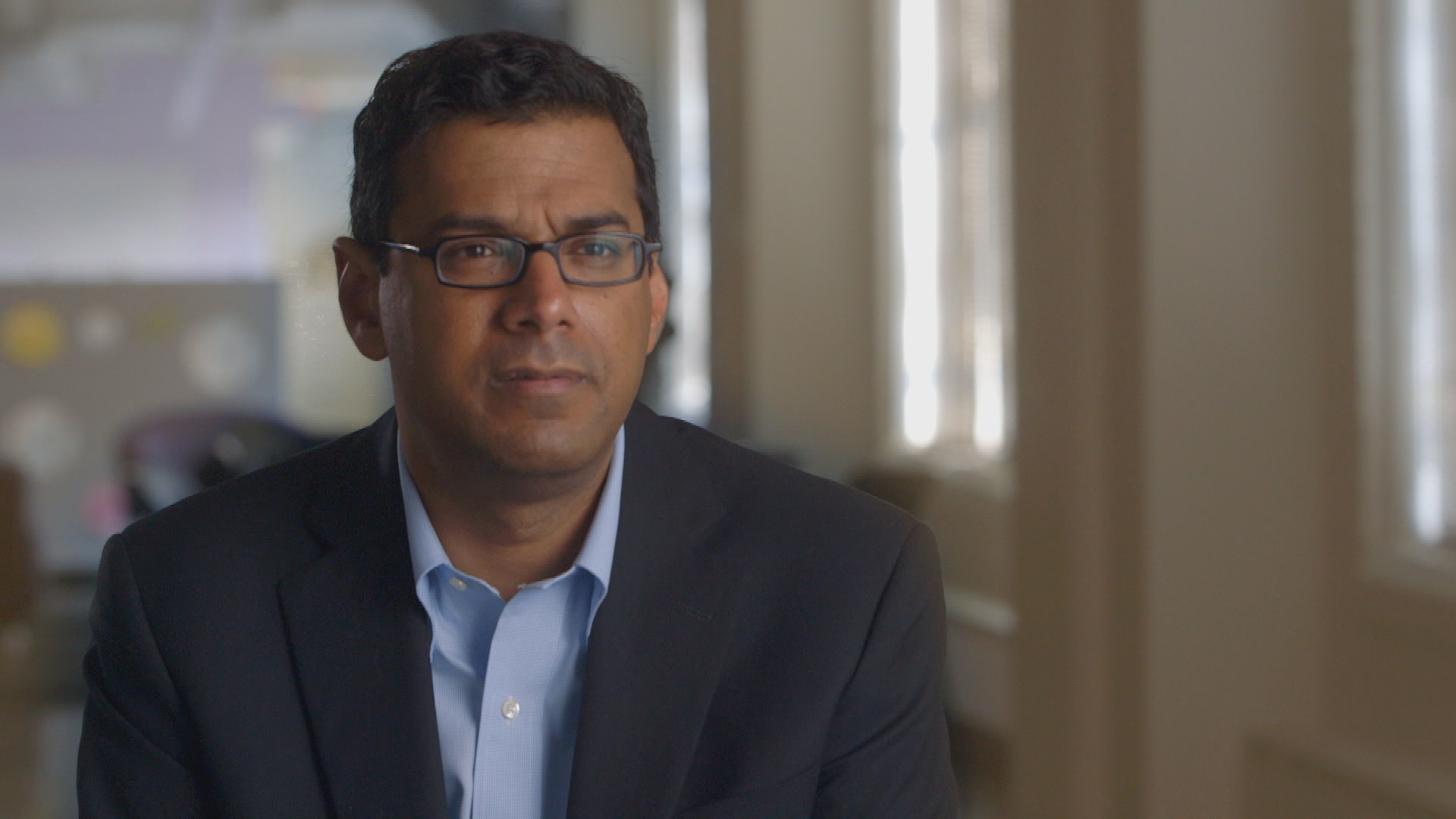 Being Mortal | Available At Your Convenience
If you thought you were dying, what would matter most?

Death is something we will all one day face. So why is it so hard for doctors to talk with their patients about dying? How can the medical profession better help people navigate the final chapters of their lives with confidence, direction, and purpose? Renowned surgeon and New Yorker writer Atul Gawande explored those questions in his bestselling book, Being Mortal. Then, Gawande teamed up with FRONTLINE to bring his personal journey – and the stories of his patients and their families – to life in a film and challenged us all to reexamine how we think about death and dying.

The film Being Mortal explores the burgeoning art and science of palliative care and the ways in which having a conversation around the question "What are your priorities if your time is limited?" can empower patients to live their lives fully. Being Mortal shines an unprecedented spotlight on how patients, families, and doctors all experience the end stages of life, for the ultimate goal is not a good death but a good life – all the way to the very end.

Made possible by a grant from The John and Wauna Harman Foundation in partnership with the Hospice Foundation of America, as well as local program support from The Anne & Henry Zarrow Foundation and the Sarkeys Foundation, Hospice of Green Country can provide a FREE viewing of Being Mortal and facilitate a group discussion surrounding end-of-life planning for YOU!

For more information about our Hospice Education programs, please contact Christie Gibbs at cgibbs@hospiceofgreencountry.org or (918) 697-1664.