Wednesday, April 28, 2021 | 6:00 to 7:00 p.m.
Keynote Presenter: Dr. Sunita Puri
No Cost To Attend | Registration Required
Register Online: https://magiccitybooks.com/event/virtual-event-sunita-puri/
Presented in partnership with Magic City Books, please join us for a live Zoom webinar featuring Dr. Sunita Puri in conversation about her memoir, "That Good Night: Life and Medicine in the Eleventh Hour," a stunning meditation on impermanence and the role of medicine in helping us live and die well.
Sunita Puri is the Medical Director of the Palliative Medicine and Supportive Care Service at the Keck Hospital and Norris Cancer Center of the University of Southern California, where she also serves as Chair of the Ethics Committee. She graduated from Yale University with a B.A. in Anthropology and studied Modern History at Oxford University as a Rhodes Scholar. She completed medical school and residency training in Internal Medicine at the University of California San Francisco, and fellowship training in Hospice and Palliative Medicine at Stanford University.

Sunita is the recipient of writing residencies at the MacDowell Colony, Ucross Foundation, and the Mesa Refuge. She was a finalist for the PEN Emerging Voices Fellowship in 2015. Her work has appeared in the New York Times, Slate, the Journal of the American Medical Association, and JAMA – Internal Medicine.

At USC, Sunita is heavily involved in medical education. She teaches principles of palliative medicine and advanced clinical ethics to medical students, residents, and fellows, and has been interviewed by the New York Times, the BBC, and NPR to discuss topics ranging from physician aid-in-dying to the experience of practicing palliative care. In 2018, she received the Etz Chaim Tree of Life Award from the USC Keck School of Medicine, awarded annually to a member of the faculty who, in the eyes of the campus community, models and provides humanistic and compassionate care.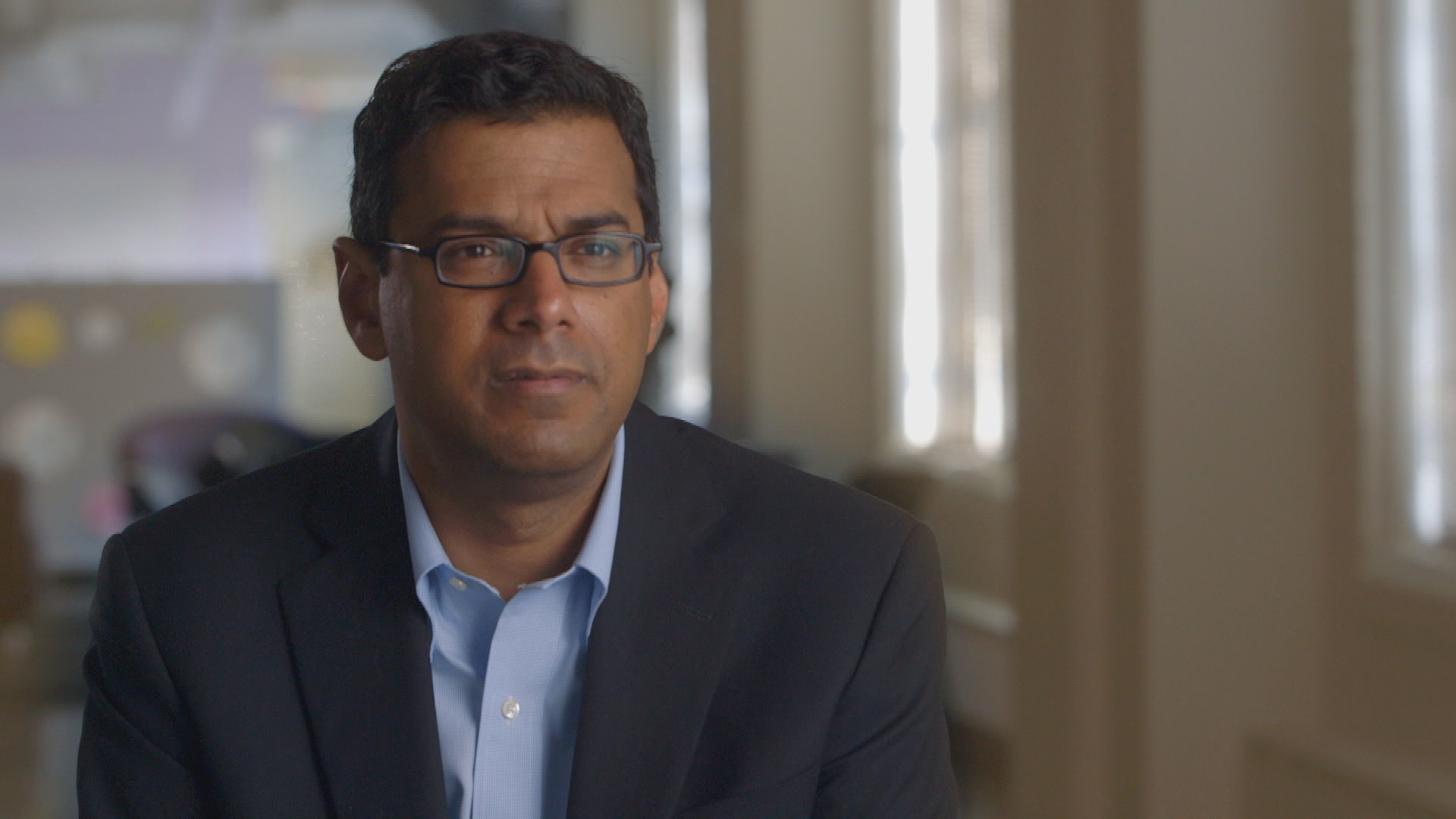 Being Mortal | Available At Your Convenience
If you thought you were dying, what would matter most?

Death is something we will all one day face. So why is it so hard for doctors to talk with their patients about dying? How can the medical profession better help people navigate the final chapters of their lives with confidence, direction, and purpose? Renowned surgeon and New Yorker writer Atul Gawande explored those questions in his bestselling book, Being Mortal. Then, Gawande teamed up with FRONTLINE to bring his personal journey – and the stories of his patients and their families – to life in a film and challenged us all to reexamine how we think about death and dying.

The film Being Mortal explores the burgeoning art and science of palliative care and the ways in which having a conversation around the question "What are your priorities if your time is limited?" can empower patients to live their lives fully. Being Mortal shines an unprecedented spotlight on how patients, families, and doctors all experience the end stages of life, for the ultimate goal is not a good death but a good life – all the way to the very end.

Made possible by a grant from The John and Wauna Harman Foundation in partnership with the Hospice Foundation of America, as well as local program support from The Anne & Henry Zarrow Foundation and the Sarkeys Foundation, Hospice of Green Country can provide a FREE viewing of Being Mortal and facilitate a group discussion surrounding end-of-life planning for YOU!

For more information about our Hospice Education programs, please contact Christie Gibbs at cgibbs@hospiceofgreencountry.org or (918) 697-1664.